Hotel Palladio
3 star Hotel near Venice
Hotel Palladio is located on the border of the Brenta Riviera, famous for its spectacular Palladian villas, along the road that connects Venice to Padova.
The excellent position of the hotel allows you to quickly reach many tourist sites, such as Venice and its surrounding islands, Padova and Treviso.
By train
From Venice train station "SANTA LUCIA" walk to Piazzale Roma bus terminal (150mt) and take bus "PADOVA PER MALCONTENTA". Bus stop in front of the Hotel.
From "Mestre" train station get on bus n° 18 direction "Malcontenta"
By plane
From "MARCO POLO" airport take bus FLIXBUS bus to "Mestre" train station. From "Mestre" train station get on bus n° 18 direction "Malcontenta".
From Treviso airport "CANOVA" bus ATVO to Mestre Train Station. From "Mestre" train station get on bus n°18 direction "Malcontenta"
By car
Last exit of A4 "MESTRE-VENEZIA". At the first and second round-about follow direction RAVENNA After 300mt cross the street on your left direction Fusina -Malcontenta. Then follow direction "Malcontenta".
Private Transfer
For prices and reservations please contact info@beltlimo.it specifying that you have a reservation at Hotel Palladio.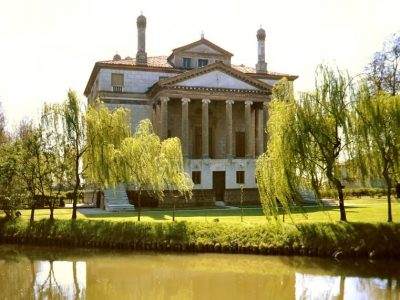 One of the main attractions in the area is without doubt the Brenta Riviera with its many splendid villas, which were built from 1500 onwards by Venetian aristocrats. A particular mention for the Palladian Villa Foscari, known as "La Malcontenta", surrounded by a vast park which is overlooked by some of the rooms in Hotel Palladio.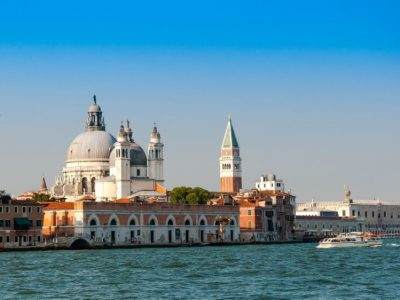 Ideal for trips and excursions, this comfortable hotel in Marghera is just 7 km from Venice, reachable by bus (stop is just in front of the hotel) or vaporetto from Fusina Terminal (stop is about 4 km from the hotel).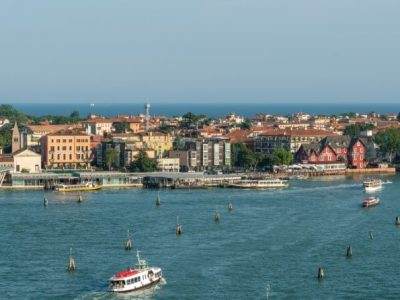 Hotel guests will also have the possibility of awarding themselves a total day of relaxation on the beaches of Alberoni, a naturalistic area in Lido di Venezia, reachable in about 20 minutes with the Fusina Terminal vaporetto.